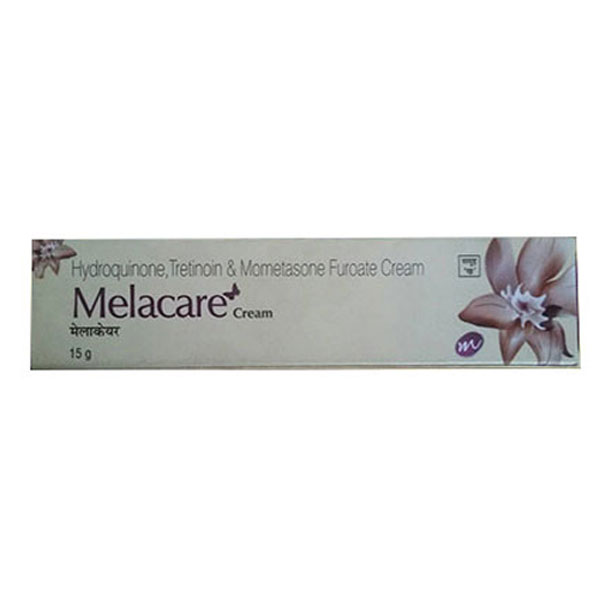 Melacare cream 15gm Uses
Hydroquinone is a skin lightening medication. It works by reducing the amount of a pigment (melanin) that causes darkening of skin.

How Melacare cream 15gm works
Hydroquinone is used in the treatment of melasma.

Common side effects of Melacare cream 15gm
Dry skin, Itching, Skin burn, Skin peeling, Skin redness

Note: Prices are subjected to change at the time of delivery according to manufacturer's policy.