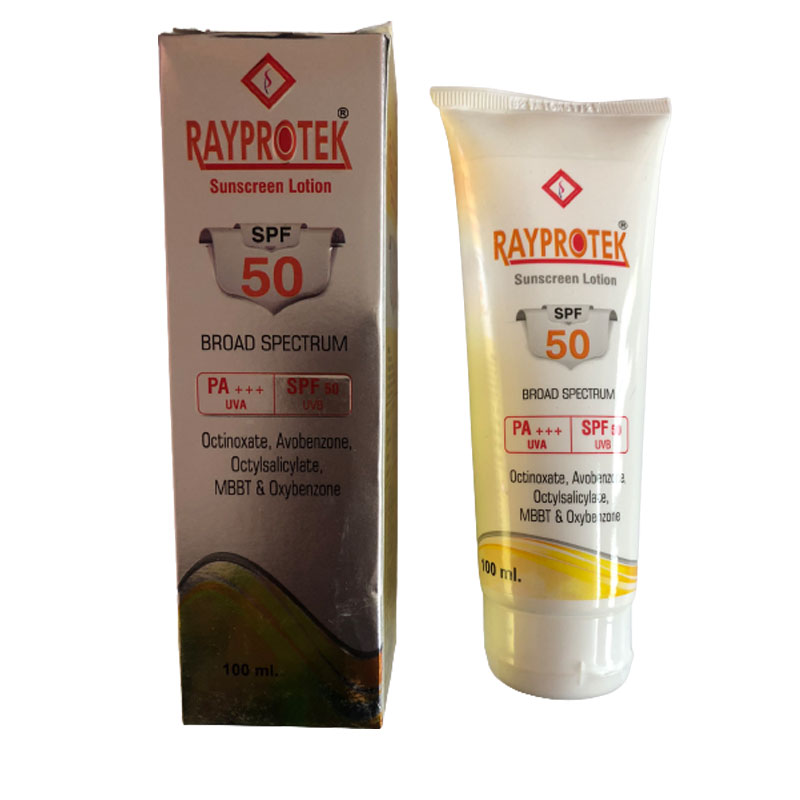 Rayprotek Sunscreen Lotion SPF-50 is a sunscreen, Protection against UVA & UVB radiation along with antioxidant to protect against free radicals, sweat resistant, non-sticky matte effect.

Benefits:
Prevents absorption of sunscreen chemicals into the skin and safely increase the residence time of sunscreen on the skin.

Direction to Use
For external use only. Apply liberally 15 minutes before sun exposure.

Reapply:
After 40 min of swimming or sweating
Immediately after towel drying
At least every 2 hours

Note: Prices are subjected to change at the time of delivery according to manufacturer's policy.