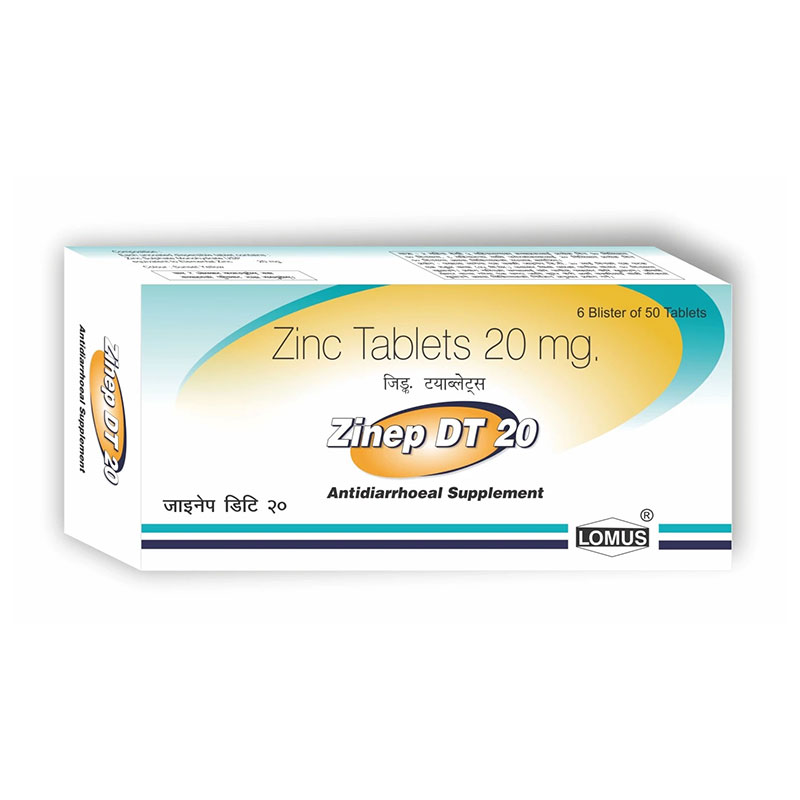 Zinep DT 20mg Uses
It is used in the treatment of nutritional deficiencies.

How Zinep DT 20mg works
It is a micro mineral. It maintains mucous lining in the stomach. It also promotes water and electrolyte absorption in the body. It also increases the circulation of enzymes, which act against infections like diarrhea. It enhances the immunity by increasing immune boosting cells. This is how it works in resisting infections such as diarrhea.

Common side effects of Zinep DT 20mg
No common side effects seen

Note: Prices are subjected to change at the time of delivery according to manufacturer's policy.